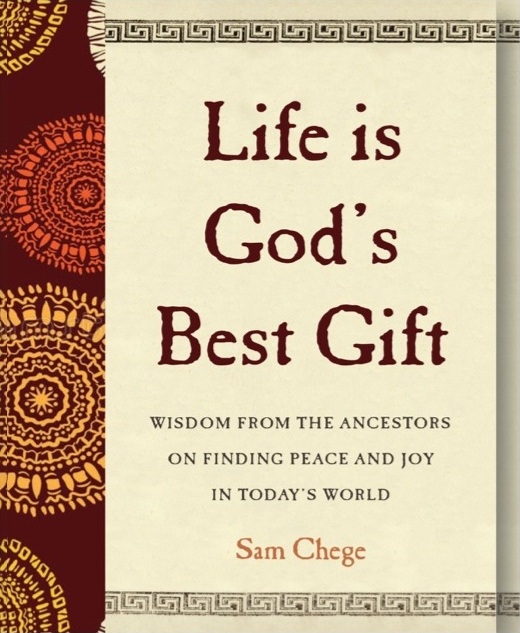 A New Release by author Sam Chege published by Amistad, an imprint of Harper Collins: Life is God's Best Gift Wisdom from the Ancestors on Finding Peace and Joy in Today's World
Africa is the birthplace of the human race, once great civilizations, and a place where knowledge, art, music, democracy, culture, trade, agriculture and wisdom first flourished. Her ancient crypts are rich with proverbs, enduring life lessons and pearls of wisdom that have universal application. But they are not well known. I want to share these priceless gifts from Africa with you and enrich your life. I will post one proverb per week along with a brief life lesson. When you read them, tell us how you plan to apply the lessons in your life and relationships. Post your stories right here. Together we can create a global movement that enriches lives through these inspirational African gems of wisdom. Here we go:
Be Genuine
"A letter from the heart can be read on the face." (A proverb from Kenya)
The face mirrors joy and sorrow. What is in your heart cannot be hidden from the outside world. Therefore, be genuine in all your relationships with fellow human beings. Let your honesty be the thread that weaves and binds all your interactions with other people.
Today many of us communicate through social media and attach digital images or icons (emojis) to express what is in our hearts. Some emojis are easy to read while others are hard to decipher. But there is a road from the heart to the eyes that does not go through emojis. The actions of a genuine person require no translation. Honesty is a light in the heart that shines through your eyes.
Next Steps…
Take a moment to reflect on ways this African gem can impact your life, whether in your relationships with loved ones, with colleagues or in the community.
Also, share with us your favorite African proverbs on any subject! Together we can try and decipher their meanings and applications in life.